OPENING DATE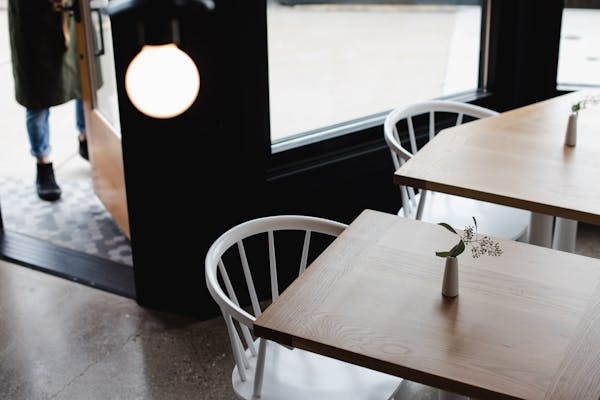 We are excited to announce that Houndstooth will be opening to the public on Friday, September 13, at 5 PM. The last few weeks have been a blur. As we buttoned up the final details, our opening came upon us quickly. If you have driven by to see what we are up to, we see you and we are getting ready for you!
We have been busy training and cooking with a brilliant group of individuals that we can't wait for you all to meet. We are fortunate to get to work with this team. Some have relocated to Benton Harbor to be on our team and others have worked all day (and night) to test recipes and train.
It is hard to believe we are coming to the end of this time of "building a restaurant". We have enjoyed every minute, every stressful uncertainty. This is usually every chef's dream to have a restaurant to call your own and our dream is a reality. We are so incredibly grateful to our community for your patience and support.
We will be starting with dinner only, until some time in October. If you have any questions, feel free to contact us at hello@eathoundstooth.com.
You are always friends at our table.
-James & Cheyenne
Our Dinner & Bar hours will be:
DINNER/KITCHEN- T/W/TH/ 5PM-9PM
FRI/SAT 5PM-10PM
BAR- T/W/TH/ 5PM-10PM
FRI/SAT 5PM-11PM